Latest News: 17/10/16
 31271 will be working all three full round trips on Wednesday 26th October at Nene Valley Railway. This is vice steam locomotive.
31414 at Barrow Hill.
The acquisition of 31414 has entered a new chapter – the loco has been moved to Barrow Hill for storage and restoration work. The loco is being worked upon most weekends, and much rotten bodywork has already been removed and replaced with new steel.
Information last updated 27/09/2016

31414 has become the latest member of the class to come under the wing of A1A Locomotives Ltd.
The acquisition was the result of a number of our shareholders coming together independently to raise sufficient funds to buy and transport 31414 from the owners at Ecclesbourne Valley Railway. Thanks to the generosity of those shareholders, 31414 is now wholly owned by A1A Locomotives Ltd and brings the fleet up to 5 locomotives.
Much work has been carried out at Barrow Hill which includes engine, electrical and in particular bodywork. Work is ongoing and it is hoped to complete the work mid 2017 before the loco heads for the NVR 2017 October Diesel Event. Following this, 31414 will move to MR-B.
 Archive photo of 31414 at Barnstaple in April 1982, courtesy of Steve Harvey
---
 Newsletter distribution goes online (print copy still an option!)
From February, the A1A Locomotives newsletter was made available to read online, saving on print and postage costs.
---
The A1A Locomotives shed is now providing shelter for 31108, 31162 and 31418. This means our fleet will be protected from the elements in a way we could only dream of in previous years.
Information last updated 24/12/2015
---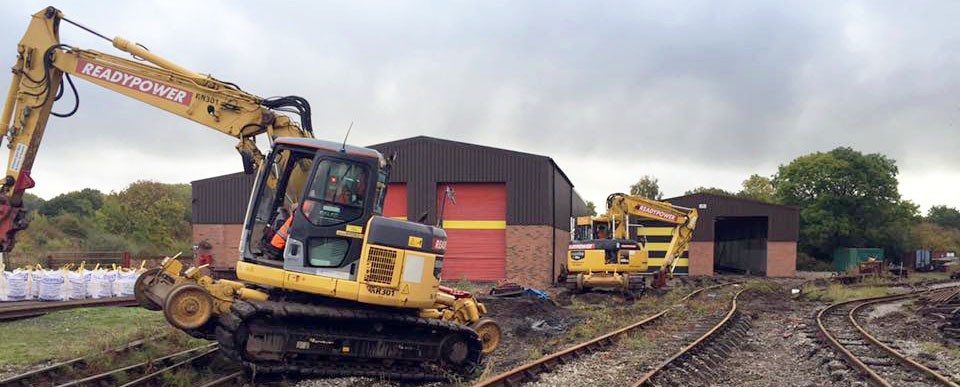 Photo by John Hardy
The A1A Locomotives shed at the Midland Railway Centre is now connected and 31418 has taken the rails into No.2 Road.
Read more about progress in the news pages
---
Introducing A1A Locomotives
We are dedicated to actively preserving & operating class 31 diesel locos and membership is open to anyone supporting these aims.
The company was formed in Autumn 1995 taking over the operations from the former A1A Group, which was itself formed at an inaugural meeting of committed class 31 followers on the 'Wensleydale Wanderer' railtour of 27/05/1990.
All locomotive maintenance is carried out by A1A Locos Ltd as is the operation of all our fleet.
---

The A1A Fleet
Our operational fleet consists of un-refurbished 31162 together with refurbished 31108 and 31271. One-time unique 'Skinhead' Class 31/4 and oldest surviving 'production series' class 31 no 31418 , is currently under long-term overhaul from 'as withdrawn' condition as is new addition 31414 at Barrow Hill.
---
Workings
We are proud to have achieved a reputation for quality restoration work and reliable service at a wide variety of preservation centres and diesel events, some of which have brought the first ever visit of the class to a particular location.
---